lots of sand. Template:Box Template:Game box
Numeric list
Nu
mer
horizontal
---
line
bleh :3
Sortable table test
[
]
| A | B | C | D | E |
| --- | --- | --- | --- | --- |
| 1 | 5 | 8 | Turtle | Frog |
| 5 | r | * | rabbit | 3 |
| 3284 | -1 | 04 | A | - |
Fruit
Price
Quantity
Orders
Orange
14
100
50
Apple
48
8204
39
Banana
82
49
492
Cantalopes
49
5
Hiding rows
[
]
asdf
asdfon
oisdon
asodfn
soidfn
osidnf
osdinf
Images
[
]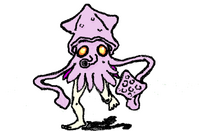 Making links open in new window
[
]
OMG HI
[
]
Bracket
[
]
Test 1
Test 2
SMW stuff test
[
]
Sandbox
2008/02/28
2008/02/29
2008/29/02
2008/02
2004/02/29
Febuary 29 2008

"Febuary 29 2008" contains a sequence that could not be interpreted against an available match matrix for date components.

Febuary 29, 2008

"Febuary 29, 2008" contains a sequence that could not be interpreted against an available match matrix for date components.

Feb 29 2008
Feb 29, 2008
testing
[
]
Spoiler Text?
[
]
Because it would be useful... Very, useful...
This is what the current spoiler template does. It's called a spoiler warning.
This kind of spoiler warning is roughly equivalent to doing -
OH NOEZ. YOU JUST FELL OFF THE BRIDGE!!!!!
... oh um, warning, bridge is out
- that.
A discreet template that allows users to show and hide text (similar to the forum-popular spoiler tag) would allow editors to hide sensitive information from concerned users with grace and simplicity. Discreet is the operative word here - the template would ideally show/hide text, be small, fit inline, and be the least amount of distraction possible.
Random test
[
]
<random count="2"> <item>one</item> <item>two</item> <item>three</item> </random>