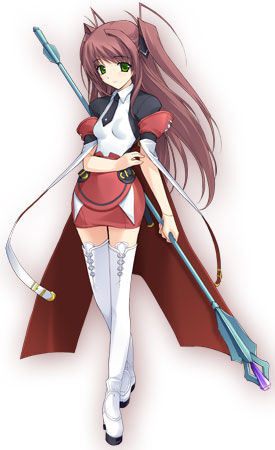 Profile
[
]
Yūki's childhood friend, whom Yūki parts from to enter the Private Falneze AS, and met again as he is transferred to Kōryō Academy. As a novice magician, she yearns to become a world-renowned "Teen idol Magician". She is warmhearted, popular among friends but picky only to Yūki.
Trivia
[
]
Apparently, her sister

Rindou Saya

is a renowned adventurer.
Her family owns a soba shop.
Rina is voiced by Haruka Shiranami in PC and Eri Kitamura in PSP.