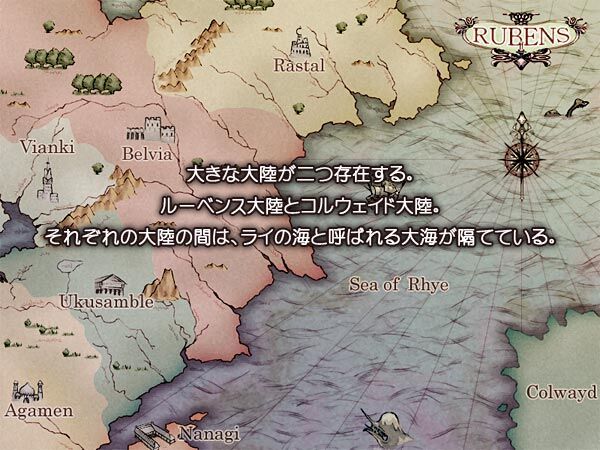 Continent of Rubens
[
]
On the continent of Rubens exist six major powers which include the Rastel kingdom, the Belvia kingdom, and the Vianki republic.
Kingdom of Rastel
[
]
The nation's founder was born from an elven family (half-elves were also attached to the throne in the past). Rastel's main power existed in the form of magic of which wizards excel with unimaginable power. There is a rather large population of elves residing. The Kōryō Academy is located here.
Kingdom of Belvia
[
]
A nation that is balanced in both magic and military. The Maizuro Academy is located here. The population contrast between the elves and humans are almost balanced evenly. There is a hidden group that serves as a race protection agency called GADERIA.
Vianki Republic
[
]
The most advanced and powerful nation out of the whole continent. Many famous companies such as arms manufacturers "Farnese" and "Ginhoshi" are found here. Private Falneze AS is located here.