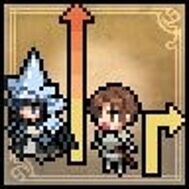 Level Caps are values set at birth representing how high a person's level can get. Levels increase endurance, strength, magical ability (if proficient) and other things, so a high level cap is numeric representation of having high potential. They are inherent in almost every living being with a Soul that is tied to the Planner Scenario. Beings with Souls that come to The Continent from elsewhere, such as Kentarou, are not born with a level cap, but gain one upon entering the Continent and keep it for the rest of their lives. 
The average citizen has a Level Cap between 5 and 10. Having a cap of 11 to 19 means you have decent combat potential but nothing noteworthy. Having a cap of 20 or above is the equivalent of being first in your class and is the ideal range for most soldiers and adventurers. Caps of 30 or above are seen only once every 10,000 people and are generally seen as the minimum range to achieve a high standing in an army. Caps of 40 or above are seen once every 100,000 people and signify a person as having the potential to become one of the strongest people in the world.
Almost every creature with a Soul within the Planner Scenario has a level cap. This being said, there are multiple exceptions and oddities:
Level caps are determined at birth and generally remain throughout a person's life. On occasion, however, Level Gods will raise a person's cap by a small amount in exchange for completing a task for them. Alternatively, certain items can be found that can also increase a cap, though they are extremely hard to come by. One of Rance's many strange and amazing abilities is that he can slightly increase the level cap of a person if he sleeps with them after they have reached their original cap, though the increase is only temporary and will disappear if he does not do so consistently.
∞: Rance, Yamamoto Rangi, Reset Kalar, Zance Leazas, Sushinu the Gandhi, Tokugawa Tone, Lelikov Helman, Motonari Mouri II, Mix Tou, Uzume, El Mofus, Almond Sharp, Kurusu Miki (old setting)
1000: Hunty Kalar (old setting)
320: Hornet
255: Kayblis
220: Camilla
212: Kesselring
205: Silky Littleraisin
200: Xavier
197: Lei
180: Lexington
170: Kite
160: RedEye
156: Sieg
152: Medusa
150: Warg
148: Galtia
146: Meglass
120: Maha Margaret, La Seizel, La Hawzel, Pi-R
108: Galtia, Ishimaru Fujiwara
105: Satella
100: Ogawa Kentarou, British, Minerva Margaret, Babolat
99: Arios Theoman, Ragnarokarc Super Gandhi
88: Annis Sawatari
80: Sill Plain, Alex Valse, Ho-Raga, Am Isuel, Sakanoue no Tamuramaro
77: Alexander, Apostle Alefgard
75: Urza Pranaice
72: Thoma Lipton
71: Rolex Gadras, Nikkou
70: Rick Addison, Patton Misnarge, Nagi Su Ragarl, Uesugi Kenshin, Dokuganryuu Masamune
69: Magic The Gandhi
68: Baba Shouen
67: Maris Amaryllis
66: Miracle Tou, Café Artful, Kuma
65: Senhime
61: Shizuka Masou
60: Hubert Lipton, Oda Nobunaga, Alkanese Rize, Apostle Madou
59: Okita Nozomi
58: Natori
56: Shizuka Masou (Old Setting)
55: Freak Paraffin, Sanada Tourin, Kousaka Yoshikage, Tokugawa Ieyasu (old setting), Matilda Mateury
54: Aviator Sukatto
53: Houjou Souun
52: Leila Grecni, Aristoles Calm
51: Seigan, Mouri Motonari
50: Crook Mofus, Chizuko Yamada, Poron Chao, Chenezale do Ragarl, Kobayakawa Chinu, Pastel Kalar, Aegis Kalar, Full Kalar, Vivid Kalar, Modern Kalar, Bar Contaott, Omachi (old setting), Noir (old setting), Nogiku (old setting), Orime (old setting), Apostle Reincock (old setting)
49: Suzume, Shimazu Yoshihisa, Shimazu Kazuhisa, Shimazu Toshihisa, Shimazu Iehisa, Sachiko Centers
48: Aten Gnu, Melfeis Promenade, Papaya Server, Jima Bakasko, Corning Beckdoran
47: Inukai, Mouri Teru, Shinobu, Copandon Dott (current cap), Alicia
46: Menad Shisei, Kabachahn The Lightning, Marishiten, Battling Centers, Shibata Katsuie, Gekkou, Loafer Seconaott
45: Kibako, Pigu Geliciam, Yamanaka Kojika
44: Arms Arc, Sel Curchgolf, Tillday Sharp, Cordoba Burn, Chaka Cadmium/Asuka Cadmium, Sakamoto Ryouma, Onoha Mespos
43: Arlcoate Marius, Daidouji Komatsu, Springer Paruott, Pitten Chao
42: Cecil Carna, Tami John, Rizna Lanfbitt, Kaloria Cricket, Kinggeorge Abare, Kikkawa Kiku
41: Saias Crown, Lelyukov Berkov, Term Salbenaott
40: Kanami Kentou, Maria Custard, Oda Kou, Naoe Ai, Akashi Kazemaru, Gon, Kawanoe Yuzuru, Oruore The 3rd, YORA, Apostle Shikibu, Apostle Kaybnyan, Apostle Kaybwan
39: Sheila Helman, Louis Quitowack, Spartan, Daniel Safety, Kawanoe Mine, Rizna Lanfebit (old setting)
38: Hikari Mi Blanc, Julia Lindum, Io Ishtar, Kisara Copri, Rebecca Copri, Kaoru Quincy Kagura, Nanjou Ran, Yuzuhara Yuzumi, Biscuitt Burns, Crane, Amitos Armitage, Karl Ojisan
37: Barres Province, Tomato Purée, Dolhan Cricket, Yamamoto Isoroku, Agireda, Bashou Matio, Eline Happiness
36: Dangerous Bravo, Kinkaid Brambla, Hauren Province, Sioux Province, Calory Mate, Tamagushi Fuuka
35: Wichita Skate, Asakura Yoshikage, Uesugi Katsuko, Uesugi Torako, Ranmaru, Maria Custard (old setting), Gracia
34: Mill Yorks, Yamagata Masakage
33: Kyouko Yoshikawa, Machiko Yoshikawa, Haini Gold, Noah Sailing, Jofuka, Abe Heizou
32: Ragishss Cryhausen, Dens Blau, Uspira Shintou, Akechi Mitsuhide, Yamamoto Tarou, Cynthia
31: Hassam Crown, Foot Rot, Asahina Hyakuman
30: Eleanor Ran, Merim Tser, Genri, Ruberan Tser, Pegasus Fort, Tamanegi, Elina Batch, Aya Fujinomiya, Shitomone Chappie, Maeda Toshiie, Tanegashima Shigehiko, Yutin Fulz
29: Ex Banquet, Karma Atlanger, Rodney Rodney, Hara Shouji
28: Keith Gold, Milli Yorks, Elizabeth Lacock, Freya Idun, Hakkin Dasan, Yuzu Filaria
27: Yulang Mirage, Lathelian, Copandon Dott (natural cap)
26: Shacho Amazusa
25: Samar Happiness, Afra Ray, Gracq Alcapone, Bernard Seramite, Emi Alphorne, Akihime, Mahoko P. Masai, Elena Flower, Rurikka Kalar, Sakura Kalar
24: Kasumi K. Kasumi, Bound Less, Kapalla Lodz, Necai Sys, Niwa Nagahide
23: Cream Ganoblade, Code Passenteide
22: Sanakia Drelshkaf, Nero Chapet VII, Tama, Stessel Romanov, Prima Hononoman, Mars the Great
21: Arnie Rolento, Saijou Mochikiyo
20: Lia Parapara Leazas, Reichardt, Frostvine, Oldhound Dockdog, Cutie Band, Kuge Kiyoko, Kuge Kyouko
19: Rocky Bank, Curtis Abern
18: Partie Burr, Soul Less, Megadeath Moromi, Cessna Benville
17: Sill Barrel, Nelson Server
16: Sylphide, Harry Stuart, Conan Hokaben
15: Convert Tax, Yukihime, Ikkyu, Uesugi Kensei, Pluepet, Murara
13: Nay Wrong
12: Saulnia Benz, Gengorou Shinoda, Tsuchida Mokko, Colmic Parpa
11: Bitch Golch, Katyusha Bosch, Merci Archa, Waka
10: Noemaseh, Anasel Caspora, Van Deloss Gaialord, Atago McCart, Dossky
9: Kontama
8: Hazefukka Remof, Meg Makibano, Eilem Thray, Finney Sanada
7: Pamela Helman, Martina Curry, Sayori Unga, May, Zulki Crown
6: Aoi, Amiran Berkov, Carrot Shirley, Ashikaga Choushin, Jericho Colon, Kechak Bangor, Rona Kestina, Joseph, Yocchan
4: Heidi Pankrau, Rose, Eropicha Nyanko, Purple Soul
3: Earthy Jiuletta, Cith Gode, Eleana Ellearre, Jitarou Daimon, Luce Descoco the 387th, Kaneo
2: Pepe Wiziema, Mary Ann, Radon Alphorne, Rottenmeier Golch, Nopel, Thelify Gourah
1: Athena 2.0, Kiseda, Doharas Happiness, Shariela Aries, Kimchi Drive, Takoyaki, Pluepet
Community content is available under
CC-BY-SA
unless otherwise noted.