Beginning - Unrecorded Era
Edit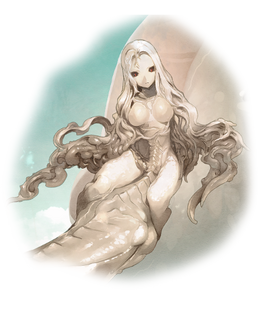 Avel Era - (AV001~AV721)Edit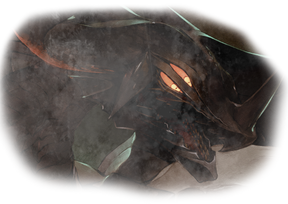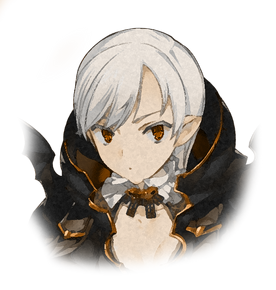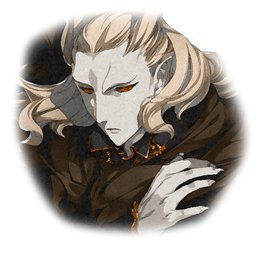 Gele Era - (GL0001~GL1004)Edit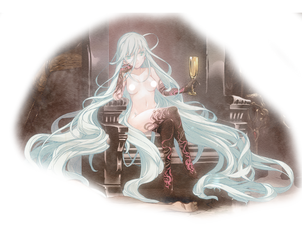 Gi Era - (GI0001~GI1015)Edit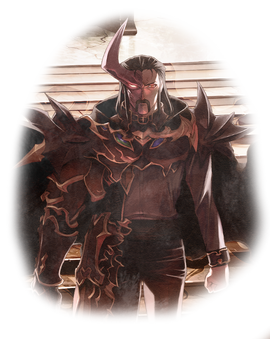 Warning: The following section contains major spoilers for the finale of the Rance Series.
Expand if you wish to read regardless.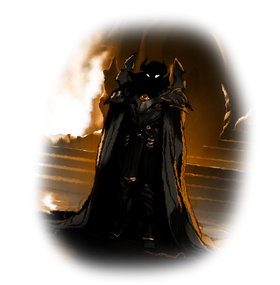 LP0008/RA0000 - The Second Dark Lord War ends with a miraculous victory for the United Human Army. However Kurusu Miki, at her limit restraining the awakening of Little Princess, cedes the Demon King's blood to Rance. With full control of his actions, he withdraws all monsters from the human world.
RA01 - An army called the New Monster Army is formed by Demon King Rance, consisting of thousands of powerful monsters and Dark Lords Satella, Hornet, Silky, La Hawzel, La Saizel, Warg and Lei. The army conquers the area of the Crystal Forest and set themselves on Rising Dragon Mountain. A new castle for the Demon King named Amazing Castle is built at the top, as well as launching a large scale project to expand it that will take centuries to finish.

The world leaders tried to gain an audience with Rance, but none of them were allowed to see him and the gates of his castle remained shut to anyone.
Rizna Lanfbitt, who had suffered extreme mental and physical damage during the war, was taken from the mental asylum she was in by Demon King Rance and turned into a Dark Lord in an effort to restore her.

RA02 - As a response to Rance's non-interference policy, over 10 factions of monster armies were formed, who wished to take down Demon King Rance, some of which include the Orblight Faction, the Camilla Faction and the Haughtsmon Faction. While conflict among them was frequent due to different ideals, many of them attempted to fight the Demon King on Rising Dragon Mountain but they were easily crushed.

Without Rance as a unifying force, the world leaders distanced from each other and the human alliance had completely disappeared. Seeing an opportunity Queen Lia of Leazas declared war on the rest of the world, but after 6 months of fighting without any notable victory, a peace treaty was signed.
Pope of the AL Church, Crook Mofus, gains an audience with the Creator God Ludo-Rathowm.

RA03 - Many of the different factions were unified under Dark Lord Camilla, who managed to gather over a million monsters to attack Amazing Castle. The battle ended with a crushing defeat for the Camilla Faction, with the leader being personally punished by Rance.

Rance's eldest son, Dark Rance, attempted to defeat his father but was defeated.

RA04 - For mysterious reasons beyond mortal's understanding, the Gods abandon the world. The art of Divine Magic, Level Gods and Level Stores, Angels, all disappear from the world, with only rudimentary means for leveling up maintained by humanity remaining. The AL Church quickly begins to lose its power and influence.

The Hero Calamity takes place. The new Guardian Hero of the World Geimark began a mass-slaughter in order to power up Escudo Sword and defeat Demon King Rance. Despite the attempts to fight back, 30% of humanity perished at his hands until he was ironically defeated by Rance.

RA05 - Demon King Rance fully awakens for the first time. He leaves his castle and begins an indiscriminate carnage, raping and killing everyone in his way. His rampage was stopped by his daughter Reset, who managed to restore his sanity. With his mind back, he returned to his castle once again.
RA06 - After his first direct act of brutality against humanity, many started to resent Rance for his actions. A group of 22 talented adventurers gathered to defeat him, but they were repelled with ease.
RA07 - The hero Geimark returns and climbs Rising Dragon Mountain in an attempt to defeat the Demon King but he was defeated and this time thoroughly destroyed.

Most of Rance's Children meet at a New Years Party arranged by Reset. From this point on it would become a tradition among the siblings. Invitations to Rance were sent every year but he never attended.

RA08 - Demon King Rance awakens once more and yet again descends from Rising Dragon Mountain, slaughtering and raping left and right. His daughter Reset attempted to stop him but was foiled by Dark Lord Satella.

The AL Church has already lost most of its followers and a new religion is formed by a priest named Zandeburg preaching "God is Dead" and declaring that a new god has to appear. The RECO Church is founded under this new ideology.

RA09 - The War of the Brutal King begins. Completely under control of his bloodlust, Demon King Rance fires a large-scale invasion against humanity comparable to that of the Second Dark Lord War. All-out war breaks out once again between the human countries and Rance's monster army.
RA10 - When all hope seems lost for humanity, Miracle and her Neo-Twelve Knights conduct their master plan and manage to restrain Demon King Rance for a brief period of time, allowing Reset to slap him and restore his sanity. The War of the Brutal King ends.
RA11 - The scars of the war run deep among the citizens, motivating multiple rebellions from people that despise the world rulers and their children for their direct connection to Demon King Rance.
RA12 - Helman is officially split between West Helman and the new East Helman after the later declared formal independence, led by General White. They amass a huge army and declare war on the world, with many people not just from Helman but from many of the main countries supporting their endeavor to free the world from the Demon King's progeny.

With their huge numbers East Helman was making progress on multiple fronts, but a great disaster occurred when a colossal and mysterious creature appeared in the middle of their main force. Most of the army was crushed and absorbed by the monster. The war was instantaneously put into a full stop as all the nations work together to fight the titanic creature.

RA13 - The beast is now publicly known as The Great Beast Quelplan. What is it or where it came from nobody knows, but it would appear randomly on any location and produce immense damage. After multiple attempts to fight it with armies, humanity officially gave up and it was cataloged as an unstoppable natural disaster. Because the creature never actually engaged in combat and produced damage merely by moving the final decision was to minimize damage if it was sighted.

Angel Knights appear and attack the Great Beast Quelplan, but they are effortlessly absorbed by the creature just the same.
The bloodlust begins to overpower Demon King Rance once more. He tries to suppress it through sheer will. He continuously tracked down one girl specifically that he was particularly fond of and raped her, using the pleasure to calm his impulses. Shizuka Masou becomes famous as the Demon King's favourite lover.

RA14 - The silent year, no notable events happen but the fear and anxiety among the population can be felt in the air. The world is awaiting for the next disaster to burst at any time.
RA0015 - Getting closer and closer to awakening to the Demon King persona, Rance grows quiet. At his limit, a second War of the Brutal King seems inevitable.
Community content is available under
CC-BY-SA
unless otherwise noted.