Welcome to AliceSoftWiki,
an unofficial fanwiki for Alice Soft that anyone can edit!
We are currently editing over 2,496 articles, and you can help!
About this wiki | New pages | Wiki FAQ | Help pages | Links
---
Alice Soft is an eroge developer, one of the oldest in existence.
The company began in 1989 making games for the PC88, MSX and PC98.
These included a Visual Novel known as Intruder and the very first Rance.
Many of AliceSoft's games tend to be either Eastern RPGs, Dating Sims or Turn-Based Strategy Games
and have a penchant for sly, subtle jabs at elements of anime and Japanese pop culture in general.
Their more beloved titles fall squarely in the Explicit Content category
and have high quality soundtracks courtesy of their in-house composers.

---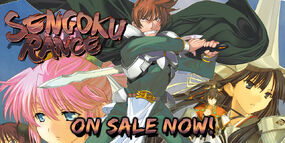 Sengoku Rance is now available.
Rick Addison is the general of the
Leazas Red Corps
and a major supporting character in the
Rance Series
. A master swordsman, he is known far and wide across
The Continent
as "The Red Reaper of
Leazas
", and is often considered to be one of the strongest
Humans
in the world.
(
Read more.
)  
2020/05/14
2019/09/19
Official English translation of Sengoku Rance is released by MangaGamer!
2019/07/26
Sengoku Rance announced for release on September 19! [2]
2019/06/07
2019/04/26
2019/02/22
2019/01/21
Haharanman (母爛漫) announced with a April 26, 2019 release date[4]!
2018/10/30
Evenicle 2's Japanese release is delayed to February 22, 2019 [5].
2018/09/21
Evenicle 2's Japanese release date is confirmed for December 21, 2018 [6].
2018/08/10
2018/07/08
2018/06/28
Official English translation of Evenicle is released by MangaGamer!
2018/02/23
2017/08/11
2017/07/28
2017/07/02
2017/04/20
2016/12/02
2016/09/20
An interview with the Rance series' western localization team is released [11].
2016/08/13
2016/06/24
2016/03/29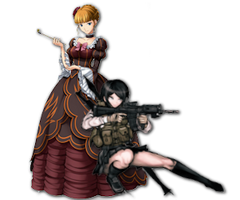 Community content is available under
CC-BY-SA
unless otherwise noted.